Buy Commercial Vehicles from Ingersoll Auto of Danbury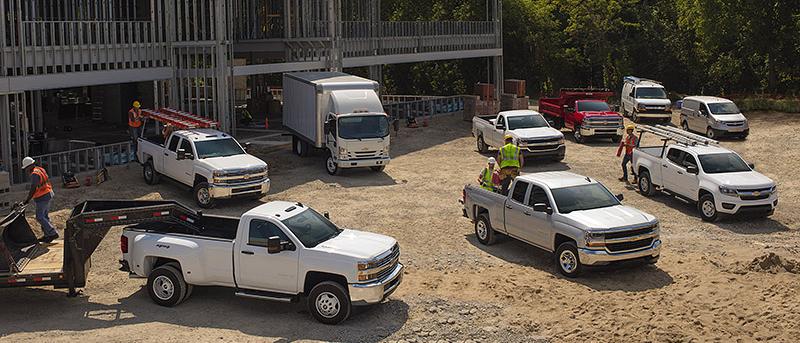 Commercial Fleet Management Presented By Ingersoll Auto of Danbury
It doesn't make a difference if you're a small company or a big business, the necessity to cut commercial vehicle costs as well as maintain a fleet of vehicles that are able to enhance your customer service and response time is necessary to be competitive in the marketplace. With growing fuel costs, the demand for green fleet vehicles that provide better MPG averages is becoming more vital with each year. An old and unreliable fleet stuck in the repair shop also can cost your business in repair costs and in loss of time on the road. Is your commercial fleet incurring your company preventable expenses?
Are you looking for a
Commercial Vehicles Danbury
in New Milford, Brewster or Waterbury and haven't found anything that is exactly what you are looking for? Pay a visit to Ingersoll Auto of Danbury and browse our large inventory of new Chevrolet, Buick, and GMC models and preowned vehicles. We are just a short drive away in DANBURY, and we believe that your experience and our selection here will demonstrate to you why we are worth a visit. Why buy from Ingersoll Auto of Danbury rather than another dealership in the New Milford area? Our large selection of commercial trucks and vans, personable sales staff and commitment to serving our customers' particular needs have made us become the favored car dealer for many drivers in the region. It is as simple as prioritizing our customers first while giving professional recommendations about which car, truck, or SUV is right for you. Make the short drive and discover for yourself why we are getting lots of returning customers from New Milford. We take pride in our low-pressure approach to sales, state-of-the-art auto service center, and top-quality inventory of the latest Chevrolet, Buick, and GMC vehicles, colors, and trims. Call us at (203) 885-1712 with any questions you may have about Ingersoll Auto of Danbury.
Online Finance
Monday

Tuesday

Wednesday

Thursday

Friday

Saturday

Sunday

Closed
Collision
Monday

Tuesday

Wednesday

Thursday

Friday

Saturday

Sunday
Back Office/Accounting
Monday

Tuesday

Wednesday

Thursday

Friday

Saturday

Sunday
New
Monday

Tuesday

Wednesday

Thursday

Friday

Saturday

Sunday
Lot Attendants
Monday

Closed

Tuesday

Closed

Wednesday

Closed

Thursday

Closed

Friday

Closed

Saturday

Closed

Sunday

Closed
Service
Monday

Tuesday

Wednesday

Thursday

Friday

Saturday

Sunday

Closed
Parts
Monday

Tuesday

Wednesday

Thursday

Friday

Saturday

Sunday

Closed
privacy
Monday

Tuesday

Wednesday

Thursday

Friday

Saturday

Sunday
Guest Care
Monday

Tuesday

Wednesday

Thursday

Friday

Saturday

Sunday
Sales
Monday

Tuesday

Wednesday

Thursday

Friday

Saturday

Sunday
Technicians
Monday

Tuesday

Wednesday

Thursday

Friday

Saturday

Sunday
Ingersoll Auto of Danbury
84 FEDERAL ROAD
DANBURY
CT
06810-5034
US